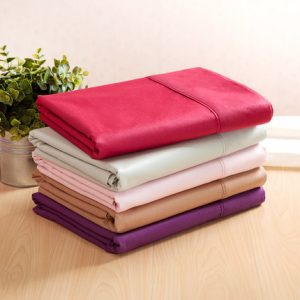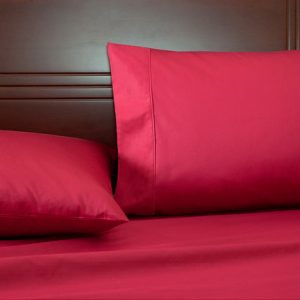 Feature
Size: 150x200cm, 180x200cm, 200x230cm
Material: Cotton
Pattern: solid satin
Style: modern simplicity
Made of pure cotton satin fabric, Xinjiang long-staple cotton, yarn density and softness exceeds the general fabric, smooth, soft and skin-friendly, good breathability. With a satin process, the gloss is good. Workmanship, uniform routing, fine stitches, strong and durable. Environmentally friendly dyeing process, non-toxic and non-hazardous, health and safety, good color fastness, not easy to fade.
Cleaning and disinfection
1. The problem that the hotel washing equipment excessively uses bleach to whiten and disinfect the washing process is very bad. Remember to use the appropriate amount to ensure the quality. It is recommended to add 0.95Kg of 1% bleach per 45Kg of laundry to extend fabric life and improve washing quality. It must be neutralized and cleaned after washing. This will not only increase the service life of the quilt cover, but also make the washing work of the hotel more reasonable.
2. The hotel washing equipment looks at the pollution level of the sheets and fabrics when washing the sheets, which will affect the washing effect if it is not good. In general, blended sheets should be replaced with new sheets after washing up to 150 times in the hotel's washing facilities. The life of cotton is shorter. The hotel's washing equipment washes the sheets, which can be deliberately used at both ends, so that the wear will be more uniform, which will increase the acceptability of the sheets to some extent. At the same time, it can also save a certain cost to a certain extent.