Introduction
The linen is a professional term for the hotel. It is a general term for towels, tablecloths and bed sheets, pillowcases, etc. placed in the hotel room. The hotel linen refers to almost everything related to "cloth" in modern hotels, including bedding such as bedding, cotton quilt, and bed sheets. Bed covers, pillowcase pillows, bed trampoline skirts, bed mats, protective mats, and towel products such as face towels, square towels, bath towels, floor towels, bathrobes, etc., including tablecloth napkins, chair covers, shower curtains, etc. Wait.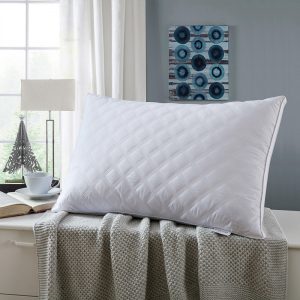 Use of linen
The linen used in the hotel has a certain life span, so in addition to the normal washing of the cotton fabric, the hotel laundry room must also maintain and maintain the cotton fabric to maximize the service life and reduce the damage rate. If it is used overdue, there will be serious damage to the cloth, and the use of the cloth will affect the quality of hotel service.
How to avoid damage to linen
1. Proper use of detergent, master reasonable feeding time and temperature, understand the basic characteristics and use of detergent, and avoid direct contact of cotton fabric with strong acid or corrosive chemicals.
2. Do a good job of sorting before washing, including the sorting of the type of cloth and the separation of debris.
3. Always check the machine. Care should be taken to collect and transport the linen to prevent secondary pollution and man-made damage. The loading should be appropriate when washing (80%~85%), too much or too little cleaning of the linen and The wear and tear have an effect, and the empty machine checks whether there are sharp and iron debris in the drum of the machine.
4. To classify the old and new linens, the natural damage and abnormal damage of the old cloth should be treated differently. The strength of the new and old linens should be different.