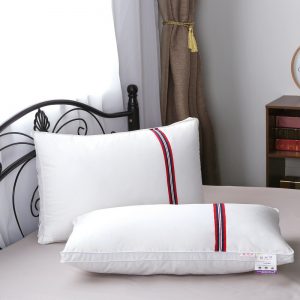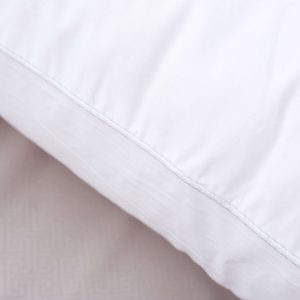 Product parameters
Size: 75x45cm
Weight: 1200g
Filling: Feather
Features
High-quality cotton, non-toxic and odorless, pure natural and pollution-free, no additives. The humanized washable design ensures the cleanness of the pillow. 3D three-dimensional spiral fiber, enlarged pore structure, aerial silky technology, good resilience.
Pillow cleaning
1. Soak the pillow in warm water for more than 15 minutes, mix and dissolve the washing powder or washing agent, bleach and a little borax.
2. Add washing powder, bleach and a little borax mixed solution to the washing machine, and put the pillow into the washing machine to start cleaning.
3. After the first cleaning function is stopped, place the pillow on the drum of the washing machine, and do not let the pillows overlap.
4. Adjust the washing machine to soak function, and let it soak and wash.
5. After the second soaking and washing, when the washing machine is in the soaking state, continue to soak and wash in the perfume, so as to remove the odor of the pillow and retain a fragrance.
6. After all the washing functions have stopped, take out the washed and dehydrated pillows, put a few drops of perfume on the pillows, and then take them to the sun, so that you can keep the fragrance and the pillows. Can be washed clean.